Wedding Photo Framing| Framous Picture Framing
https://www.framouspictureframing.com/wp-content/themes/engic/images/empty/thumbnail.jpg
150
150
admin
admin
https://secure.gravatar.com/avatar/53cb40bfed1b53599e336b644cddc42f?s=96&d=mm&r=g
Wedding Photo Framing| Framous Picture Framing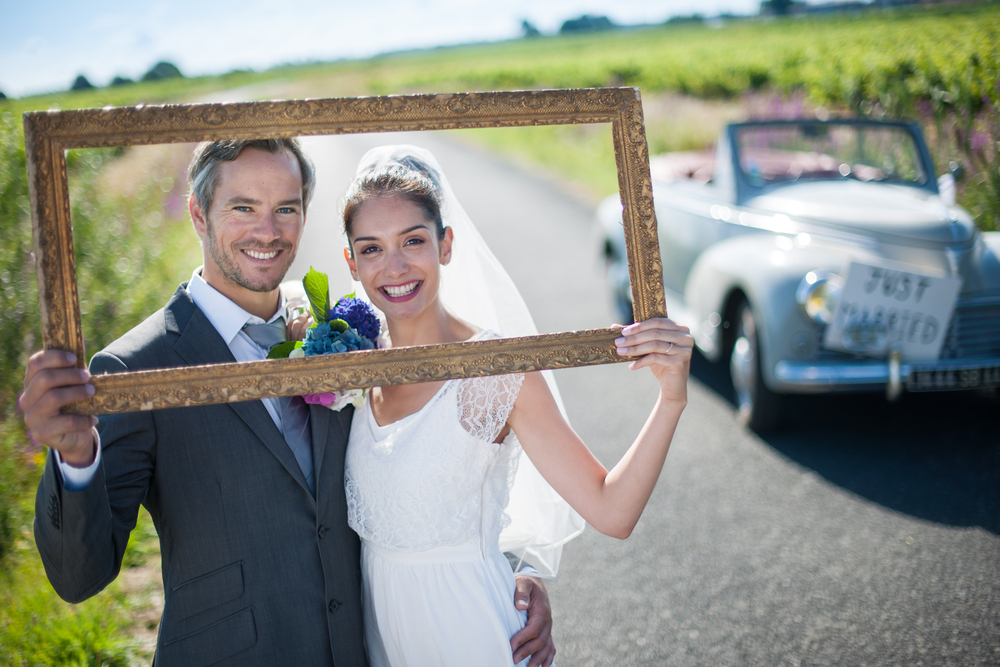 What is one of the most important and memorable occasion in someone's life? Unforgettable? Immortalized? Heavenly? Emotional?
Obviously, it's wedding ceremony. When two people tie a knot of togetherness and take vows to always support, care and love. They sign the lifetime commitment to stay in all thick and thins.
Weddings brings cherished memories through photographs. To make these photographs stand out and evoke the same emotions, it's vital to pay attention to the art of wedding photo framing. This article explores the significance of wedding photo framing and provides tips and ideas to make the most of this art form. Framous Picture Framing covers selecting the perfect frames and arranging photos in a way that tells a compelling story.
Wedding Photo Framing: Ultimate Memories to Be Cherished
Importance of Wedding Photo Framing
Wedding photo framing is more than just selecting a frame; it enhances the visual appeal of your images, adds depth to your storytelling, and creates a unique keepsake that will be passed down through generations. It is crucial for preserving memories, enhancing aesthetic appeal, and telling a story. The right frame protects these precious memories from dust, moisture, and physical damage, ensuring they remain intact for years to come. The frame can be a design element in itself, whether it's a rustic wooden frame, an elegant silver frame, or a more modern one. Framing photos thoughtfully allows you to tell a story through a visual narrative.
When framing wedding photos, consider your personal style and the wedding theme. Choose frames that match your taste, such as classic, vintage, modern, or rustic. Invest in high-quality frames made from wood, metal, or acrylic for better protection. Select frames that complement the colors in your photos and home decor, and ensure they are appropriately sized for your photos, as oversized frames can overwhelm smaller ones.
Arrangement of Wedding Photos Framing
Wedding is a biggest event of life. The frames of wedding photoshoot are as special as the pictures were clicked at that moment. Before reading further ideas, we suggest to complete homework of your choice according to your house. Wedding photos framing and printing is highly dependable to your likeness and decoration area's theme.
Must create a map in your mind that where, how and what do you want as in your memory decoration. Either room, hall or gallery decide according to your mind map.
To create a compelling wedding photo display, consider organizing them chronologically, creating a visual timeline from preparation to the final farewell.
Create a collage display to showcase multiple moments in a single frame, such as candid shots or group photos. Highlight key moments by framing them separately, such as the first kiss, dance, or emotional exchange of vows.
Mix and match different frames and photo arrangements to add variety to your display. Remember to choose frames that suit your style and preferences to create a visually engaging and memorable display.
Wedding Photo Framing & Printing Ideas
Framous Picture Framing has brought few of the ideas to make perfect memories of couple. Keep your moments alive with these wedding photo framing ideas:
| | |
| --- | --- |
| Ideas | Details |
| Large Wedding photo Framing | Wedding photos can be professionally printed and framed, arranged into large canvas prints. |
| Puzzles | As custom jigsaw puzzle for a fun and interactive display. |
| Books and Albums | Create wedding photo books or albums to preserve and showcase photos. |
| Collages | Arrange a proper place or wall in home for wedding photos collage or can make a frame of it as well. |
| Calendar | Personalized calendar can be a fun too. |
| Galleries | How about decoration of gallery wall with wedding photos and art? |
| Cards | Custom card is one of the best idea to revive the memory. |
| Digital Displays | Digital photo frames can be used to rotate through photos, and slideshows can be created for special occasions. |
| Shadow Box | Mementos from the wedding day can be showcased. |
| Guest Book | Frame a page from the wedding guest book along with a favorite photo from the event. |
| Acrylic | Provide a sleek and modern way on clear acrylic sheets. |
| Jewelry | Turn a small wedding photo into a locket. |
| Canvas Tote Bags | Personalize canvas tote bags can be elegant and memorable. |
| Coasters | Use wedding photos to create custom coasters for home. |
| Mugs | Have wedding photos printed on mugs for enjoying coffee or tea. |
Displaying wedding photos in these various ways allows couples to cherish and share their special memories in a meaningful and personal manner.
Conclusion
Wedding photo framing is an art that transforms lovely memories into timeless keepsakes. The right frames enhance the aesthetic appeal and protect them for generations and generation as a major part of most loveable and important memory. The arrangement of photos helps relive the story of your special day. Selecting the right frames and creating a meaningful arrangement is crucial to preserve the magic of your wedding day and evoke cherished emotions for years to come.