Specialists in the custom framing of the usual and unusual!
Operating since 1985, Framous Picture Framing started its journey with only one goal in mind, and that was to provide art enthusiast with custom made frames with intriguing designs across Perth, Australia. Being an art lover, its owner wanted people to taste a touch of modern and contemporary art. Framous picture framing offers, a broad range of custom art and designs encased in wooden frames so, you can have numerous custom framing options to choose from. Available in a diverse range of colours and explicit designs, all picture frames are beautifully handmade in our workshop.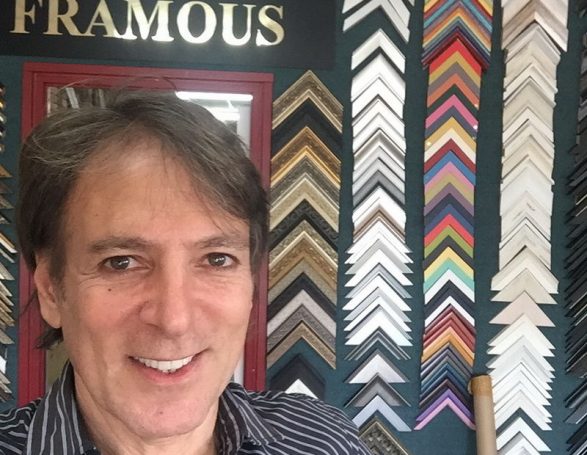 Our team of artists and designers are rigorously trained to craft every photo frame in great detail, adding a professional and a modish touch. Size doesn't matter to us! With our stunning studio equipped with leading technology tools and machinery, we can create picture frames of any size. Covering an extensive range of frame mouldings, mattings and decorative materials to choose from, we provide optimal solutions for all your photo framing needs.

We have the largest and most extensive range of frame mouldings, mattings and decorative material from which to select, or you may simply choose to leave the design to our care. Our award winning team will create something exceptional for you. Satisfaction and Wow-factor guaranteed.